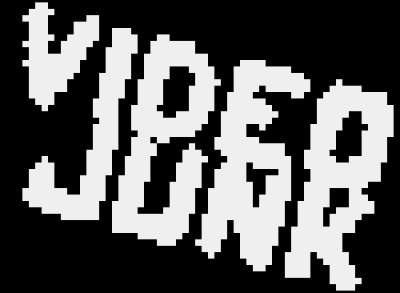 VIDEOJUNK
A downloadable game for Windows
VIDEOJUNK is a small video synth with a resolution of 64x64 pixels, created for the LOWREZJAM 2018.
Make sure to read the manual while playing, since there is no in-game tutorial.

Install instructions
Download and unzip VIDEOJUNK.zip. It contains the game (.exe file) and the instruction manual (.pdf file).
Comments
Log in with itch.io to leave a comment.
i'd love to play, but i only have a laptop with no numpad :/
any chance of alternate keys?
thanks!
Hi ! Thanks for downloading my game.

I updated the controls, it should work now (check the last page of the manual).

Have fun !